Aviation-Job.com - Job Board for the aviation industry
We are a leading provider of Recruitment Services for the aviation industry. With over 25 years of experience in the aviation industry, we reliably support companies and candidates as a competent partner in every situation.
Aviation-Job.com covers all areas of the aviation industry. Aviation is not only about flying, but also about airports, handling and management. We have one of the largest visibility for aviation on social media. More than 500,000 aviation enthusiasts follow us with 500 potential candidates joining every day.
With one of the world's leading aviation job boards aviation.WORKS is your competent partner in recruiting aviation professionals. We find qualified employees. All aviation employees. On the ground or in the air.
We are Social Recruitment Experts. Push marketing via Linkedin Channels, Facebook&Insta Ad's, SEO, SEM or active search - we did this already before the names were invented. The newest tool that we use is our 60 seconds application funnel.
Aviation-Job.com is powered by aviation.WORKS. We know what Aviation is about. As a team of experienced aviation experts we've personally seen the aviation industry..
Let's get started
....for Employees
... for Companies
... new Jobs
News

Feb/March issue of LARA is here, and it's packed full of insightful industry #aviation content including
🧑🏻‍🤝‍🧑🏽Aviation Recruitment - what are companies doing to combat the staff shortage? Featuring Aviation Works. https://bit.ly/3XzbaN8

Jobs by Location
---
B2 or B1/B2 Licensed Aircraft Engineers type (Hong Kong Base)
TAG Aviation Asia is seeking for B2 or B1/B2 Licensed ...
---

Flight Instructor
FTEJerez trains an increasing number of pilots for some of ...
---
A320 Pilots - New financial offer!
Heston Airlines is a European carrier headquartered in Vilnius, Lithuania. ...
---
ICAO A320 First Officer
ICAO A320 First OfficerJob descriptionNEW INCREASED OFFERS at Avion Express! Our Captains ...
---
ICAO A320 Captain
NEW INCREASED OFFERS at Avion Express! Our Captains will earn a yearly ...
---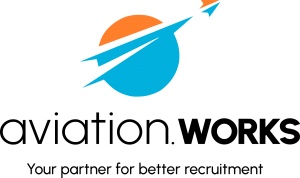 Condor A32X, A330, B757/767 First Officer
𝗩𝗼𝗿𝗮𝘂𝘀𝘀𝗲𝘁𝘇𝘂𝗻𝗴𝗲𝗻: EASA ATPL, CPL (IR) mit ATPL Theorie oder MPL mindestens 500h ...
---
A320 Captain
Heston Airlines is a European carrier headquartered in Vilnius, Lithuania. ...
---

FLIGHT DISPATCHER
Responsibilities: » preparation of an operational flight plan in accordance with ...
---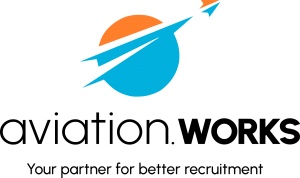 Internship Social Recruitment
· Social Recruitment in the Aviation industry, international and regional.- work on ...
---

CL-65 Type Rated - Non Type Rated Captains and High Experienced First Officers job in the US | Direct entry Captain
Our client is a Part 121 US-based airline that operates ...
---
Reservation & Ticketing Agent (m/w/d)
Deine Aufgaben:Du betreust verschiedene Fluggesellschaften und bist zuständig für die ...
---
Sales Manager Air Astana
Wir suchen zum nächstmöglichen Zeitpunkt einen Manager Direct Sales Air Astana ...
---